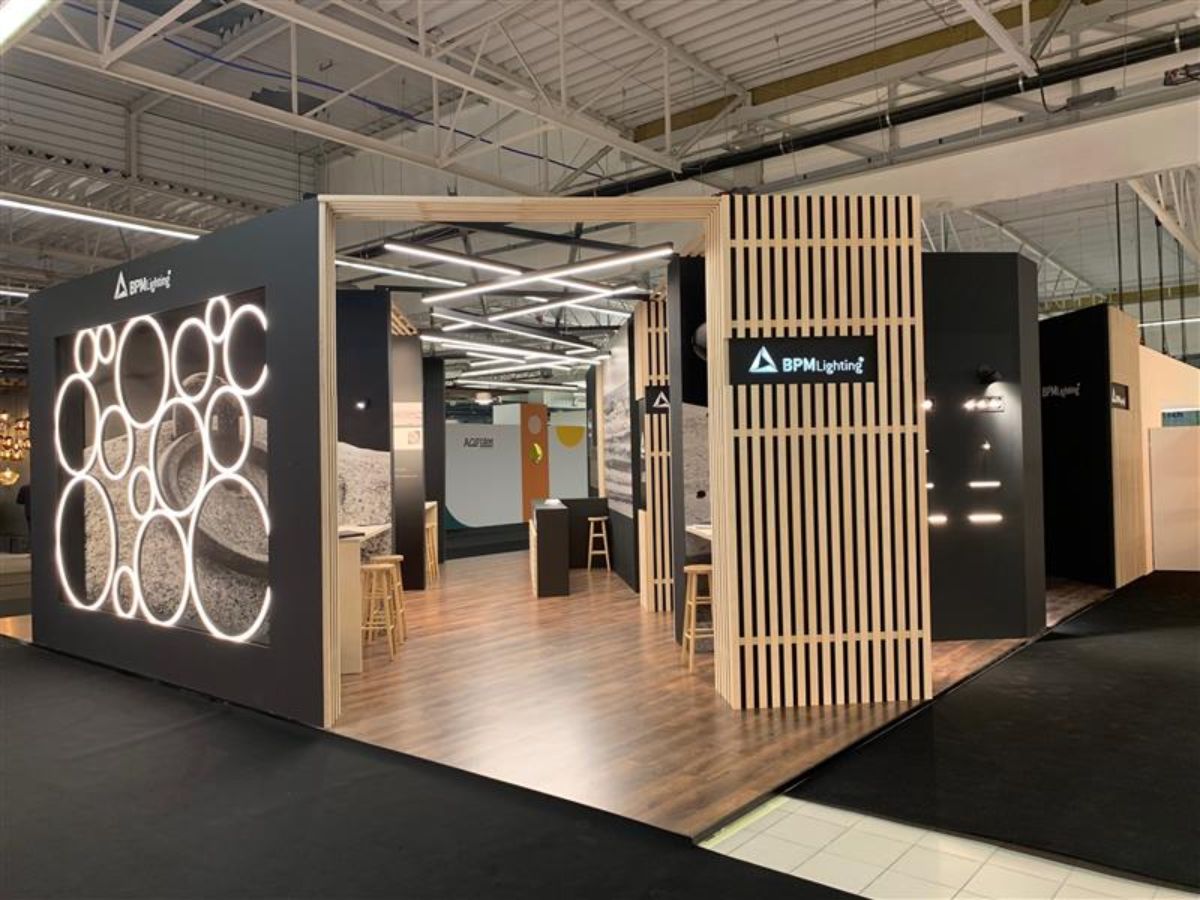 This business fair has already become key in central and eastern Europe due to the number of professionals that it attracts and the quality of its visitors. And in its fourth running, it has established itself as such by welcoming more than 70,000 professionals, including architects, designers, interior designers and decorators, eager to learn about the latest design trends and technological advances in lighting in order to decorate their spaces.
With more than 100 metres designed and a new corporate image, BPM Lighting's most innovative lines were unveiled in different spaces. Welcoming the stand was the eye-catching sculpture of the Alberta Soft line, with the movement of its rings inspiring architects to create different spaces.
Under the slogan "Let's play", visitors could test the versatility of the magnetic product line, easily inserting and removing accessories until the desired ambience was achieved. In addition to showing their creative freedom, the Modulight, Alina and Alaric lines exhibited on wooden panels provided great aesthetic value. And if visitors were looking for tubular solutions to create spaces where the luminaire plays a special prominent role, they could enter the area dedicated to BPM Lighting's Tubular range, with various lengths, both surface and suspended, installed separately or together.
The most technological parts were gathered in the LAB, where luminaires adjusted themselves to the circadian cycle, creating atmospheres that were adjusted to our pace of life. Also shown were thematic coloured LEDs, which enhance lighting products' natural light, making them even more attractive and natural.
And for the design purists seeking to diffuse light harmoniously as part of a single piece that is fully integrated with the surroundings, they could learn about solutions using Crismosil.
Warsaw Home was a key business event for BPM Lighting in Poland, a country where it has been established for years and which is key in its internationalisation strategy.