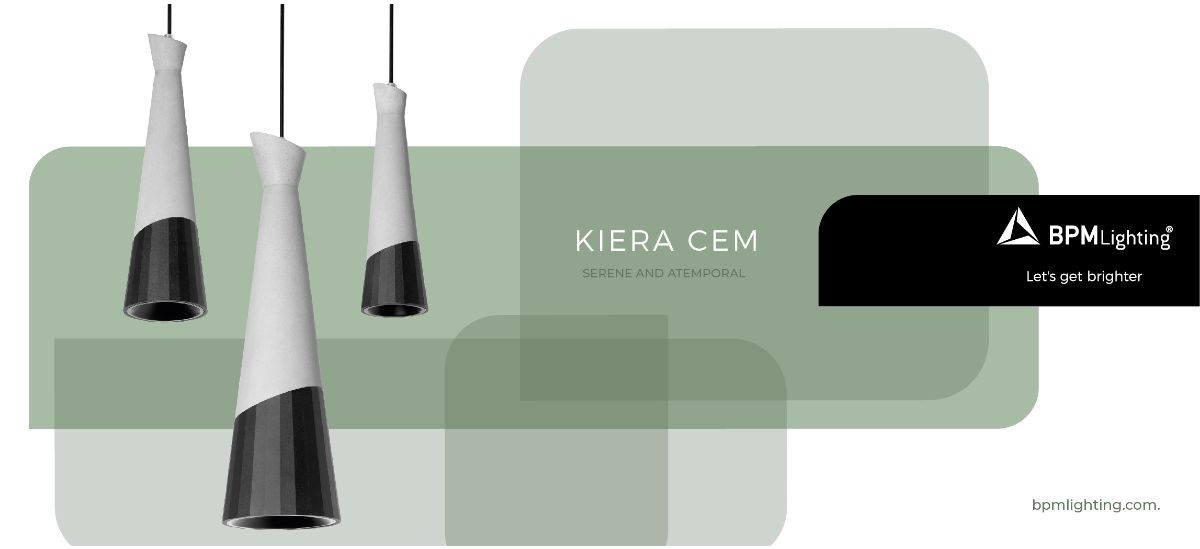 Kiera CEM
Contemporary architecture relies to some extent on traditional materials like cement, but in a different way. This material, previously thought of as "industrial," makes an appearance in homes and offices and offers a shock of minimalism that also creates warmth.
This is why BPM Lighting is bringing this essece to Kiera CEM, serene and atemporal with a cement touch and faceted design. A new family of pendant lights that comes in three sizes (S, M, L) and with the combination of black aluminium and grey cement.
It's hard to resist, don't you think?