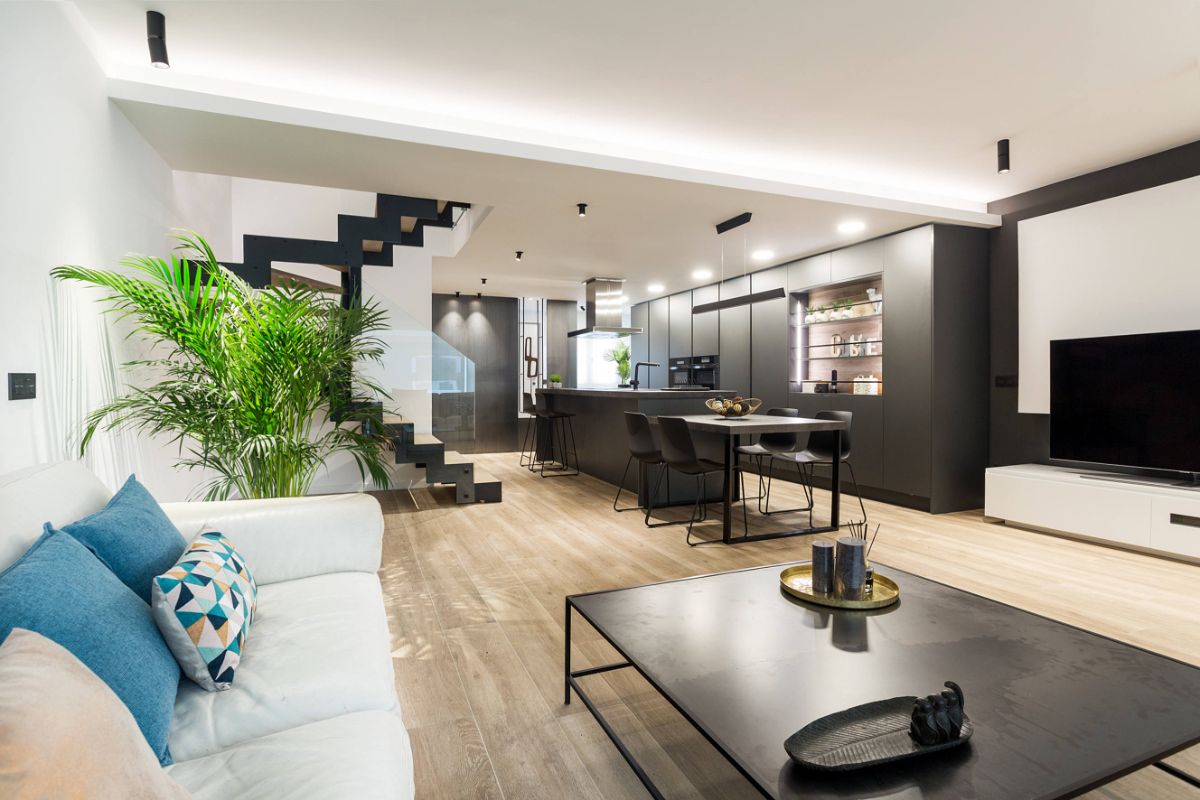 A trend that is picking up in last years is the idea of integrated kitchen-living spaces, with the "open plan concept" to maximize the space of a home.
Estudio Arinni embraces this formula in the design of a single-family project in El Viso (Madrid) combining both zones in the same space.
Being a ground floor, in addition to gaining space, the client requested to gain light. Therefore the choice of luminaires was carefully studied, given that a well-lit and decorated rooms can multiply incrementally the feeling of space:
To separate environments and grant a wide multifunction work area, an island and the geometry & minimalism of our Alzira line were used. Likewise, balance was achieved between both rooms with the use of our Martorell and Mini Martorell spotlights in black finish following the pure and avant-garde lines of the project.
In short, a single functional space, bright and welcoming.