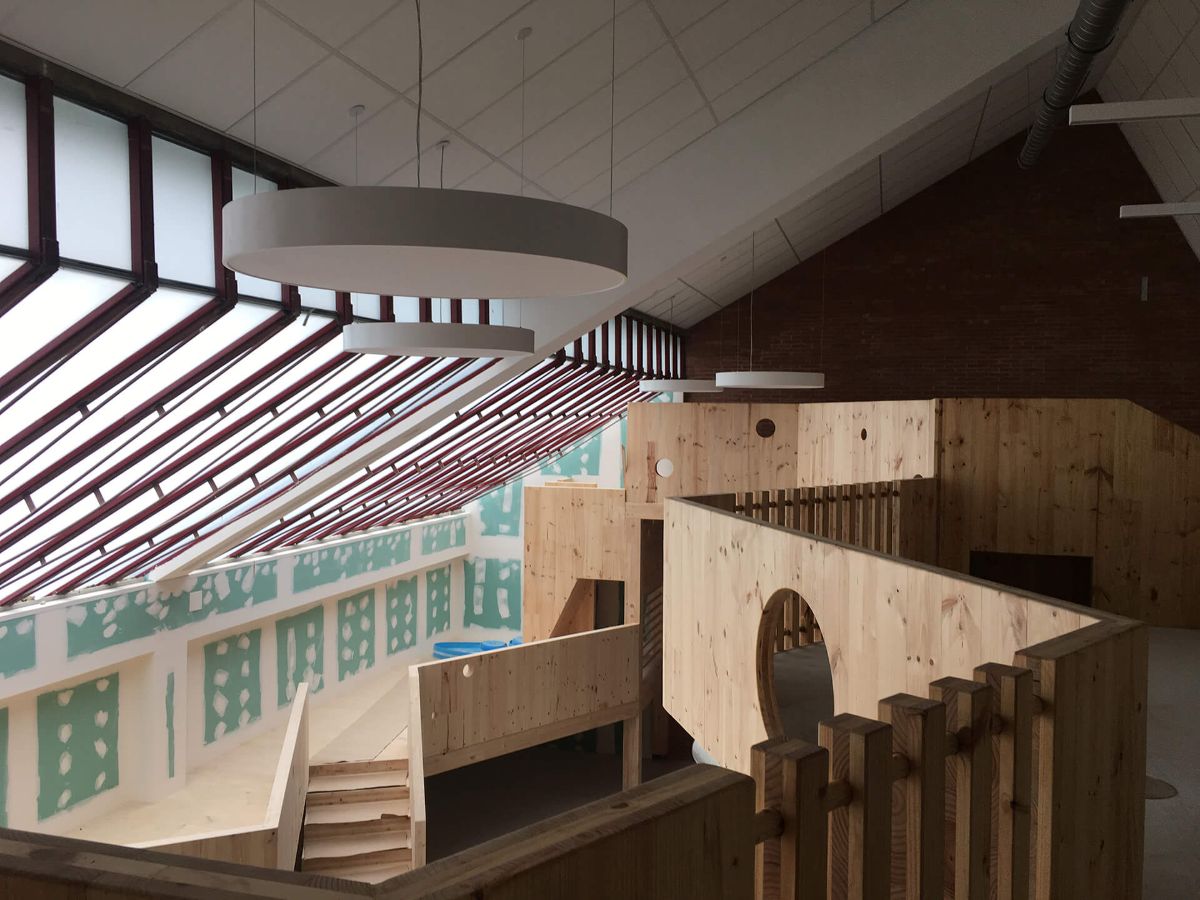 Being part of the illumination of an educational center is always a challenge and a great responsibility.
It is in the school where the future and the dreams of the children begin to forge. After all, light diffusion is the perfect analogy of the diffusion of knowledge.
Architects and interior designers chose for this project our model Alabama S-light.
The way this model diffuses the light, makes it ideal for study and reflexion.
Furthermore, its circular shape, evokes geometric shapes which remind us of planets and galaxies, geometry and trigonometry, inviting people to question themselves, because as everyone knows, a circle has no beginning and has no end.