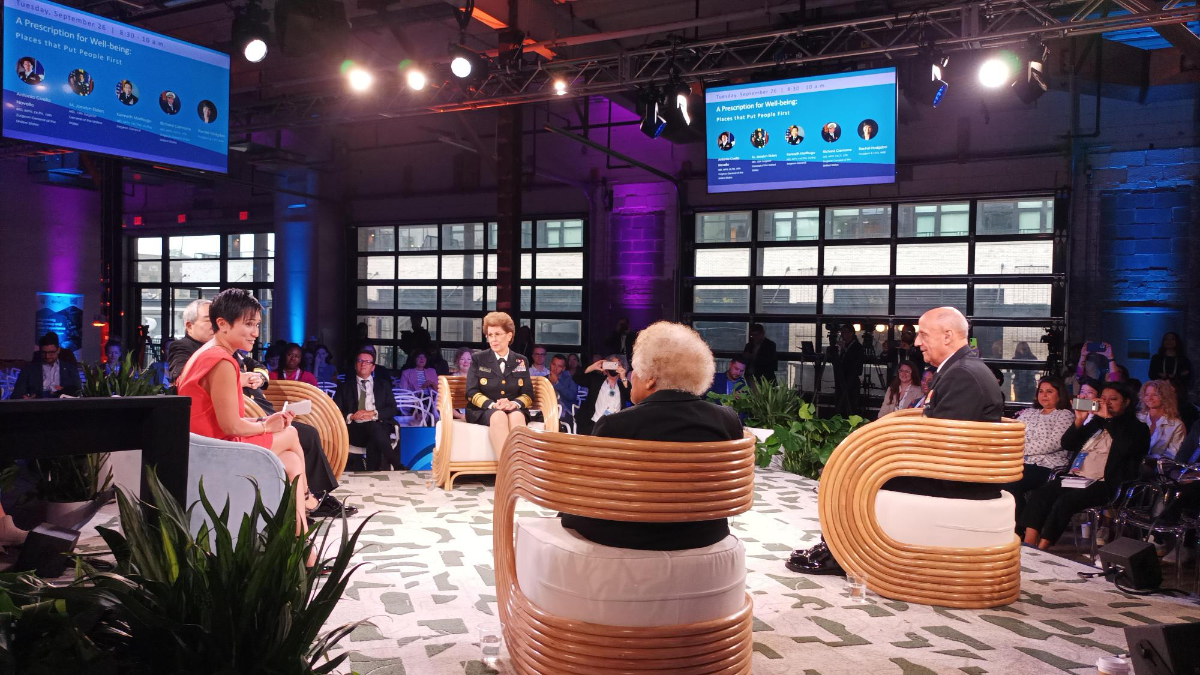 The last week of September 2023, BPM Lighting joined the WELL community in Washington D.C. for the WELL Summit, a premier event that provided an opportunity to learn from the leaders of the movement, expand our professional network, and participate in provocative discussions on key topics and trends that are transforming our world and our well-being
The summit that was organized by the International WELL Building Institute (IWBI), showcased speakers such as physician & New York Times best-selling author Dr. Mark Hyman and a panel convened by IWBI Governance Council member Dr. Richard Carmona, 17th Surgeon General of the United States, who engaged with some of his former Surgeons General colleagues about their perspective on the state of public health today.
Finally, it's worth mentioning that the WELL Summit took place in the days leading up to the Greenbuild International Conference and Expo, the largest annual event for green building professionals. This collaboration underscored the shared belief that human health and planetary health are inextricably linked.