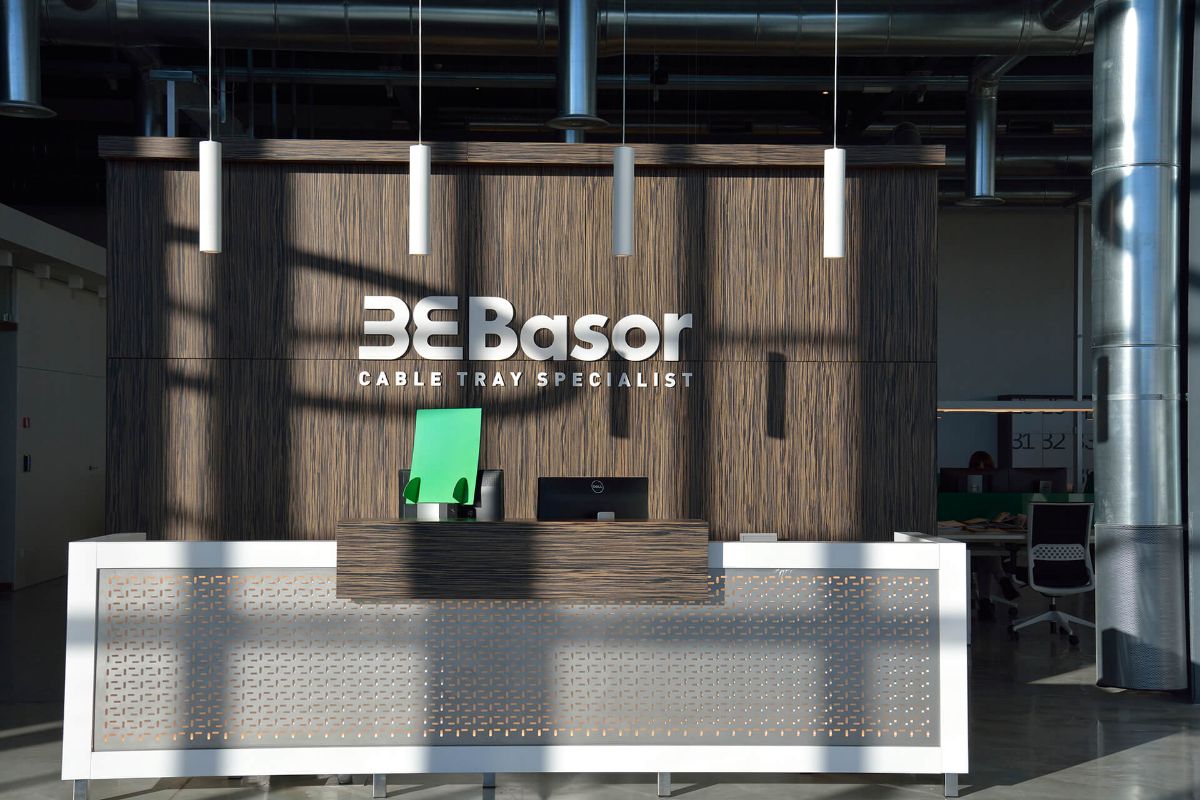 When a company like BASOR, which is so exacting that it has become a leader in the manufacture of cable conduction systems for engineering work, trusts BPM Lighting to be the one to carry out a technical and architectural lighting project in its Headquarters in Gandia, it is a big challenge for us. As in every project we take on, BPM Lighting creates unique and distinctive spaces according to the customer's requirements.
We select the lighting solutions that best suit each space. So, the Alba product line, discrete and versatile with its straight profile and minimalist and functional design, runs above the long tables in an open space designed for carrying out collaborative and dynamic work.
In the reception, the visitor's first point of contact, the most exceptional lighting from the Tubular line gives the area a personal style. A model that reflects maximum expression with minimal material. Sobriety, elegance and timelessness are the qualities that combine the resistant materials with reliable technology and which welcome all who visit its facilities.
And the most spectacular design, a large sized Alberta, defines the visitors' waiting area. This luminaire, which combines decoration and technology, offers complete flexibility by giving a choice of dimensions, finishes, installation and control. Its circular extruded aluminium profile hangs suspended in Basor's facilities, defining the company's strong personality and character.